|board-of-directors||
Board of Directors
Mark Jarvis, CEO, President And Chairman
Mr. Jarvis joined the Board of Ultra Petroleum in 1996 and managed Corporate Finance during the early stages of acquisition, exploration and development of Ultra's Pinedale Anticline (Wyoming) acreage. This unconventional gas resource was a greenfield prospect with no proven reserves when Mr. Jarvis joined the company: Ultra's proven reserves exceeded 3 trillion cubic feet of gas equivalent. Mr. Jarvis also serves as CEO and President of Giga Metals Corp., a battery metals focused company.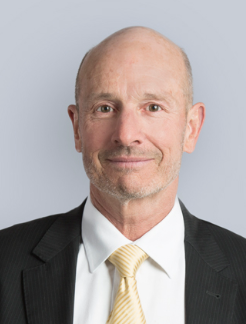 Eric Schneider, Director
Mr. Schneider is a partner of the law firm of Miller Thomson LLP where he has practiced law since 1999. From 1990-1999 he was Vice President, Secretary and General Counsel at Schneider Corporation. Mr. Schneider currently serves on the Board of SQI Diagnostics Inc., a TSX.V listed company and has served on the boards of several public companies in the past. Mr. Schneider obtained a B.Sc. (physics) from the University of Waterloo 1975, J.D. from the University of Toronto in 1978.
Brian Usher – Jones, Director
Mr. Usher-Jones has been a merchant banker since 1995 and is the former President of MB Capital Corporation and Thomson Kernaghan Co. Ltd., an investment banking firm in Toronto, Canada. Mr. Usher-Jones is a Chartered Accountant and has a Bachelor of Commerce degree from Concordia University.
Robert Millar, Director
Mr. Millar graduated from Simon Fraser University with a Bachelor of Arts in Economics and in 1981 he graduated with a LLB from the University of British Columbia. He practiced law continuously from 1982 with predecessor firms to, and with, Fasken Martineau DuMoulin LLP until his retirement from Fasken Martineau DuMoulin in February of 2022. Mr. Millar specialized in the areas of commercial litigation, insolvency law and corporate reorganizations during his legal career.