|news-releases|2014|
Shoal Point announces extension to Exploration Licence 1120
October 02, 2014
Mark Jarvis, CEO of Shoal Point Energy, announced today that, pursuant to Shoal Point's farm-in agreement with Ptarmigan Energy Inc. dated April 13, 2011, Ptarmigan Energy has granted Shoal Point an extension until January 15, 2016 to complete its obligation to drill and test a well in EL 1120.
Shoal Point has the right to earn an 80% interest in that part of the Humber Arm Allochthon within approximately 7 kilometers of the shoreline in EL 1120, located immediately north of Shoal Point's 100% owned EL 1070. The farm-in area is the yellow hatch marked area in the map below.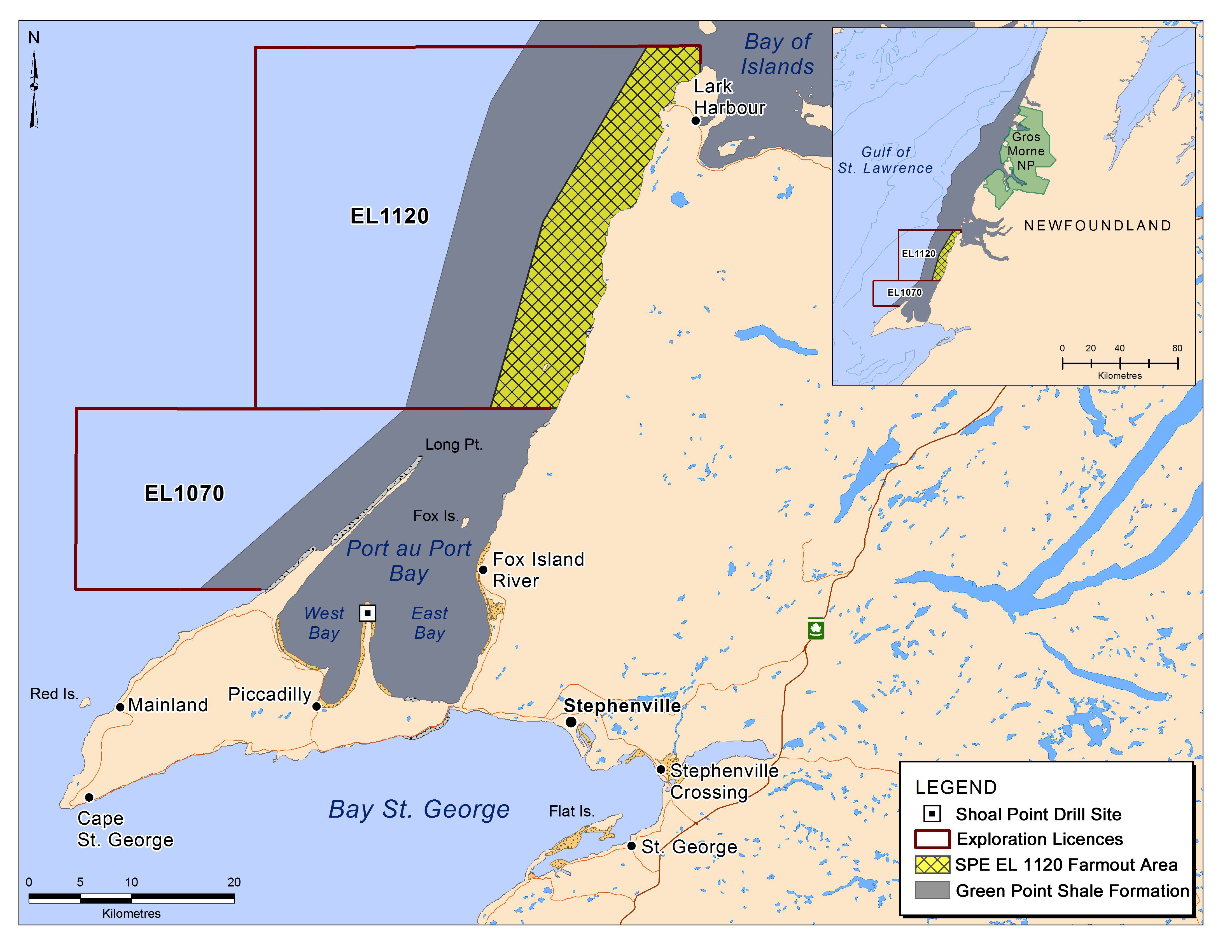 About Shoal Point Energy Ltd.
Shoal Point Energy Ltd. is a public company listed on the CSE exchange under the symbol "SHP". The core assets of the Company are its oil and gas interests in the Green Point Shale area in western Newfoundland.
For further information, please contact:
Mr. Mark Jarvis Chief Executive Officer 416-637-2181 extension 316
The Canadian Securities Exchange (CSE) has neither approved nor disapproved the contents of this news release.